Specialists in equine insurance since 1982.
Our aim is to provide you with the best equine insurance products available.
Blue Bridle has been in the specialized equine insurance business since 1982. At that time, medical coverage for horses was very limited. Blue Bridle was a pioneer in the development of equine surgical and major medical insurance. Working closely with a team of insurance professionals and veterinarians coverage was implemented and tailored to the needs of the equine industry.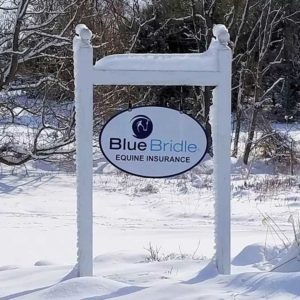 Our first office location was actually in a stable which adjoined an equine trauma center on a very large horse farm. In "our" barn, yearlings were being groomed and prepped for sale with basic ground training. If on occasion a caretaker needed a hand, one of our staff was ready to assist. Horse cast in its stall? Help! With several upward moves to provide more modern and efficient office space, we always managed to stay in the same vicinity, just down the road from the farm.
Blue Bridle is presently licensed to sell horse insurance and related equine insurance products in forty-two states. Most of our team members are horse owners, combining individual expertise with various breeds and riding disciplines. The companies we represent specialize in equine insurance and have the financial strength to earn the highest carrier ratings. This blend of personal equine experience along with strong professional ties and product knowledge has proven to be a winning combination. The agency enjoys an excellent customer renewal base and a very high referral rate. This is the best indication of our success which is ultimately measured by the satisfaction of our clients and that which enables the agency to continue to grow.
We are pleased to support many of our client's organizations, their horse shows, events and activities, with sponsorships and awards. This is an ongoing source of pride felt here at the agency which comes with giving back to the equine community that we serve.